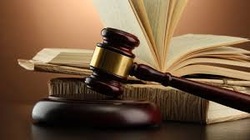 Emily Sharpe Hanis
Emily Sharpe Hanis is an attorney with the firm of Glenn, Haigler, Stathakis & Hanis, LLP in Anderson, South Carolina. Though she maintains a general litigation practice to serve all of her clients' needs, Ms. Hanis focuses her practice on business litigation matters, domestic relations and criminal defense.
Ms. Hanis regularly counsels clients on a broad range of general business law matters, including contractual issues and entity formation. She has assisted clients with everything from criminal investigations and pre-trial litigation to child support and custody disputes, and welcomes any legal challenge that comes her way.
Ms. Hanis received a Bachelor of Science from Clemson University and her law degree from the Charleston School of Law. Prior to joining the firm of Glenn, Haigler, Stathakis & Hanis, Ms. Hanis clerked for the Honorable G. Ross Anderson, Jr., Senior United States District Judge for the District of South Carolina. Outside of her law practice, she is active in her church and enjoys running, reading, and playing golf, and is also currently studying to receive a Graduate Certificate in Intelligence Analysis from the Citadel Graduate College.
Memberships and Affiliations
Admitted to the South Carolina Bar
Admitted to practice before the U.S. District Court for the District of South Carolina
Admitted to practice before the U.S. Court of Appeals for the Fourth Circuit
Member of the Anderson County Bar Association
Former Member of the Charleston County Bar Association
Member of Phi Alpha Delta Professional Law Fraternity
Member of the Networking Professionals of Anderson
Of Note:
Received the CALI Excellence for the Future Award in Drafting Commercial Documents and the Seminar on Literature and the Law
Recognized by the Charleston School of Law for having performed over 100 hours of pro bono service during her law school career
Served as a Volunteer Guardian ad Litem in Charleston County to represent the interests of abused and neglected children
Has performed extensive volunteer work with Charleston Pro Bono Legal Services, Lowcountry AIDS Services, the American Cancer Society, and the Carolina Youth Development Center
---